Designer: Laina Koskela (1969)
Pattern Story
"Elefantti" meaning elephant in Finnish, is designed by Laina Koskela in 1969 as a result of a design competition by Finlayson and the Institute of Industrial arts. These cunning little elephants melt the hearts of people of all ages.
Product Specification 
Material: 100% Cotton 
Yarn Count: 40s/32s 
Thread Count: 1150(±5%)/ 15cm
*According to International Industrial Standard Thread Count: Fitted Sheet and Pillow Case(s) & Quilt Cover 200(±5%) per inch2
#Fitted Sheet with Pillow case(s) and Smart Sheet with Pillow case(s):Single size comes with 1 pillow case. Other size comes with 2 pillow cases
Product Size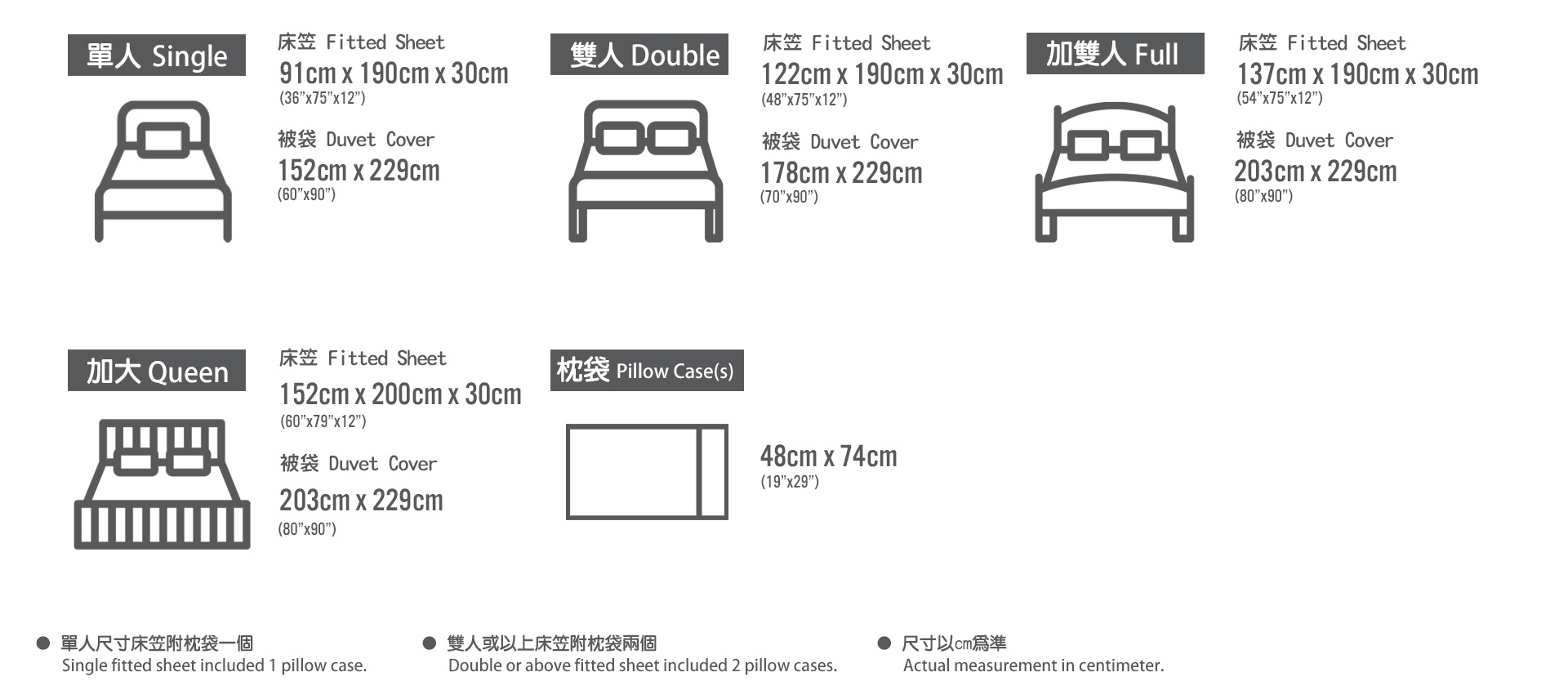 Washing Instruction

•No soaking 
•Some laundry sanitizers may cause chemical reaction to fabrics, please avoid using them 
•Do not mix dark color with light ones 
•Please snap the ECO Snappers before wash when necessary
*In chemical testing we rely on the Oeko-Tex® certification. Finlayson™ bedding collections are Oeko-Tex® standard 100 certified (HKC 15980 TESTEX).