!- Theme Setting fonts ->
Cotton Sateen Solid Color Collection #EA6503
Cotton Sateen Solid Color Collection #EA6503
{{ productService.variationPriceMemberTag(variationSelected) }}
{{ title.name_translations | translateModel }}
: {{variationName[$index] | translateModel}}
The maximum quantity per submit is 99999
This quantity is invalid, please enter a valid quantity.
Description
Shipping & Payment
Description
Product Introduction
Cotton Sateen Solid Color Collection is composed by 2 solid colors which the quilt cover is reversible and allows instant and easy décor change. It provides a harmonious and relaxing atmosphere at sleep. 
By applying advanced dyeing technology into every single piece of yarn, which makes the color lasts even longer. Not only improving the strength of fabric, but also bringing out the lustrous feature. It also gives you a sense of comfy and better breathability.
Product Specification

Material: 100% Cotton
Yarn Count: 60s
Thread Count: 1800(±5%)/ 15cm
*According to International Industrial Standard, Thread Count: 300(±5%) per inch²
#Bedding set includes 1 fitted sheet & 1 quilt cover. Single size comes with 1 pillow case. Other size comes with 2 pillow cases. The size of pillow case is 51x76cm(20"x30")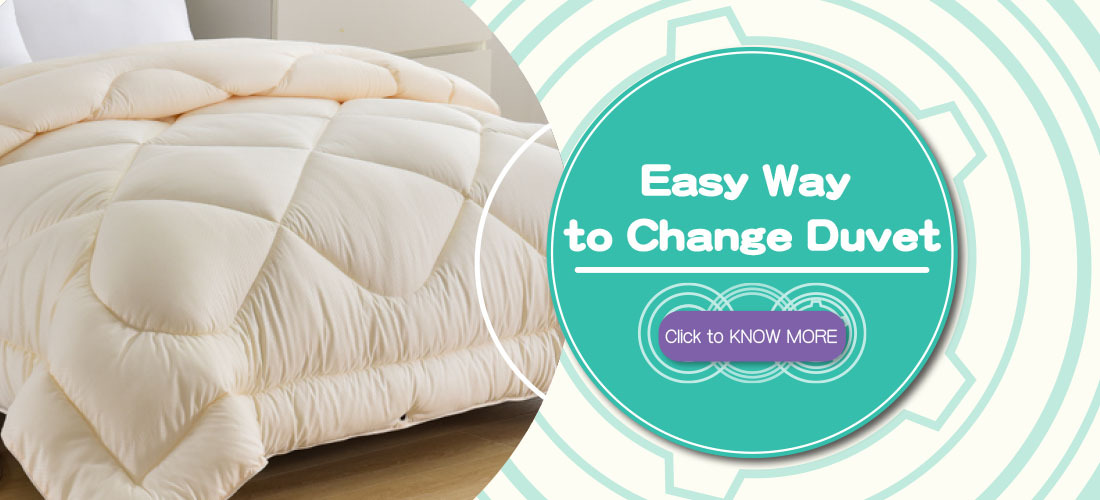 Product Size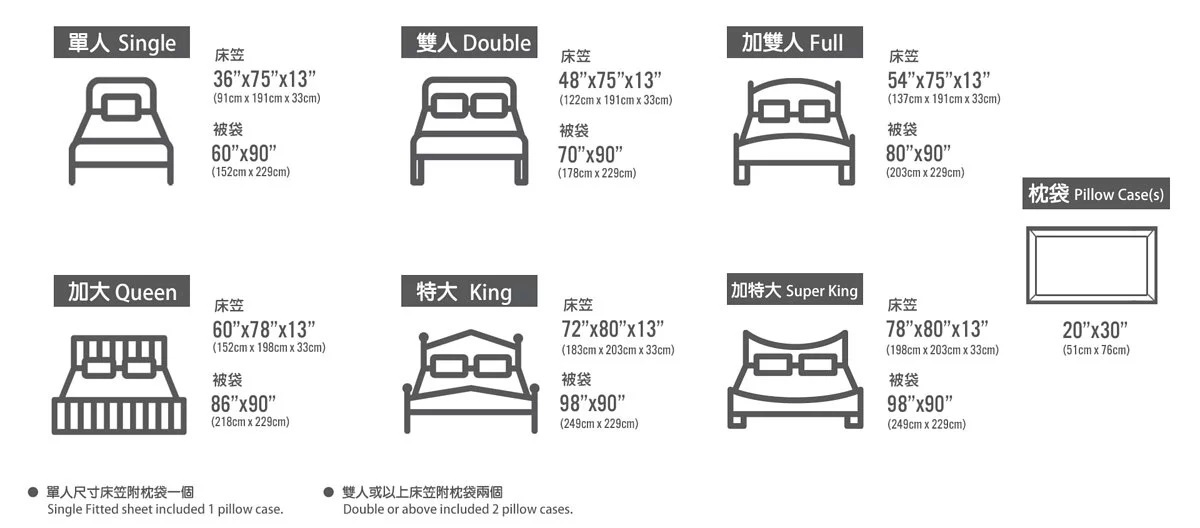 Shipping & Payment
Delivery Options
S.F. Express - Store Pickup (Freight Collect) Only applicable for the order amount below $600 for VIP/below $800 for regular member & small items
S.F. Express - EF Locker Pickup (Freight Collect) Only applicable for the order amount below $600 (for VIP)/below$800 (for regular member) and small items
S.F. Express - Centre Pickup (Freight Collect) Only applicable for the order amount below $600 for VIP/below $800 for regular member & small items
Door-to-door Local Delivery Service by S.F. Express (Freight Collect) Only applicable for the order amount below $600 for VIP/below $800 for regular member & small items
Door-to-door Local Delivery Service by Sleepro (Applicable for all items)
Delivery to Macau (by S.F. Express Freight Prepaid) Not applicable for large items
Overseas Delivery (by Hongkong Post Freight Prepaid) Not applicable for large items
Payment Options
Payme
Credit Card
Alipay (HK)
Octopus